TEAM
The POPCult team, is composed of specialised freelancers, who have worked together over a long period of time.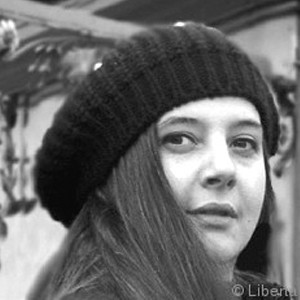 Giusi Santoro
Producer and Editor
An award- winning editor and producer Giusi Santoro born and living in Bologna, Italy. She graduated in Science of Communications, at the University of Bologna and specialized in digital editing. For over 15 years, she has been working as a freelance editor for production companies all over Italy, between Bologna, Rome and Milan. She has edited over 60 documentaries, along with commercials, video clips and TV programs. Her documentaries have won awards at festivals worldwide. Among the most famous ones: Blue Highways, The Wise Cat Catches The Mice (winner of DAVID DONATELLO 2006) and Megalopolis.
Since 2002 she has become producer for short-movies and documentaries broadcasted on Italian National Broadcasters, both terrestrials and satellites: RAI2, RAI3, Current Tv, FOX-channels Italy. Her works won several prizes and special mentions. Among her works: Mongolia zero-four (2004 – 2x52); Escaping love; I swear – Pictures of women soldiers: Snow in june; Over the Rainbow; XXL – Extralarges lives; Deafkidsland; The wireless pioneer; Being in the world; The violin of Cervarolo; Subbuteopia; The lost Carracci; 1 map for 2; The other Fellini; Saboteus. Our Big Wild Family (10 episodes 2014 Sky One HD).
POPCult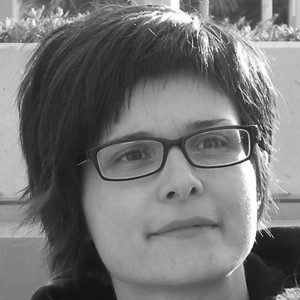 Valeria La Pietra
Development, Production and Communication
Cinematography and cultural work for several years conducting activities ranging from the development of film projects and creative organization on film and television sets. In recent years, with growing changes and alternative modes of production strategies, she has also developed professional communication and marketing skills. Through her University studies, she has gained experience in various music video productions, short films and commercials including: Boom by Daniele Balboni for MTV Japan and I-tunes, for Espresso with the murder of Simone Colombo and Giovanni Favia for Sky and the 2007 advert by Daniele Balboni for Hera in Emilia Romagna. In 2008 she worked on the production of the feature film "The Man Who Will Come" by Giorgio Diritti winner of the DAVID DI DONATELLO 2010 award for Best Picture, Best Producer, Best Sound recording. This was the beginning of a long collaboration with Giorgio Diritti and Simone Bachini for the Aranciafilm company which they founded. She has worked with the POPCult production company for some time, dealing with development, production and communication, among the latest POPCult productions: "Our Big Wild Family" a TV series on Sky One Italy; "A History of Wolves" a web documentary with Almo Nature, a Ducati advert launching the new scrambler; "Volume" an animated short; and "Saboteurs" a documentary film.
POPCult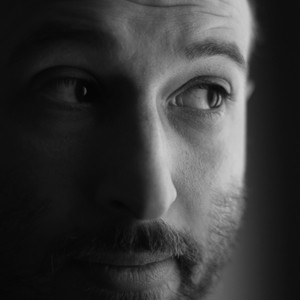 Andrea Dalpian
Director and D.O.P.
Born in Genova, lives in Bologna since 1997. Director and D.O.P. for over 10 years, specialized in workflow and interaction among production, formats and post-production, color correction/color grading, in particular for documentary. His works: Mongolia zerofouryear(2004), Il Filo d'erba, la ciminiera (2007), Snow of June (RaiDue 2009), Being in the world (2010), The lost Carracci (2012), Just freedom (2014), A history of wolves (2014). He directed the tv program Glocal (Raitre 2002) and realized the commercials for "I giovani non fanno acqua" by Regione Emilia-Romagna and Ministero dell'Ambiente (Mtv 2007). He is also director of photography. He filmed numerous documentaries, among them: Escaping Love (Fox 2006,Tsi), I swear (RaiTre 2007), Scarlett and the Little America (2008), XXL – Extralarge Lives (RaiTre 2009), Paradise Found (2009), The wireless pioneer– Guglielmo Marconi 1874-1937 (2009), People called him Vicky (2011), Subbuteopia (2012), Voices in dark (2012), The other Fellini (2013, Media European Program), The monsters of Balsorano(2013, RaiTre), Neither meat nor fish (10 episodes 2013, Gambero Rosso Channel), 1 Map for 2 (2014), Spaced out (2 episodes 2014 LaEffe), Our Big Wild Family (10 episodes 2014 Sky One HD).
POPCult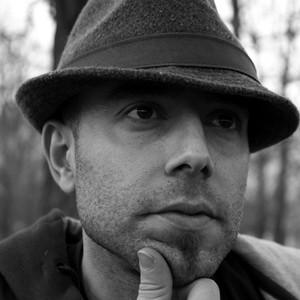 Daniele Cutrufo
Sound and Musics
Live audio sound engineer and audio post production expert, he graduated with a thesis that focused on the delicate relationship between sound and images in cinema and general audiovisual communication. For around 10 years he has dealt with passion with everything related to sound applied images, and has extensive experience working on set; participating in the overall production of audiovisuals produced for prime national and international broadcasters.
POPCult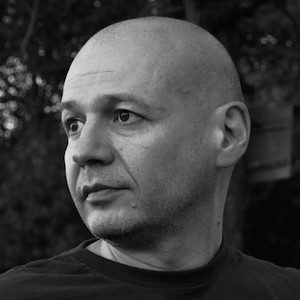 Riccardo Nanni
Sound and Musics
Born in Bologna, musician, composer, arrangementer and sound engineer. He has a degree in piano at the Academy of music "GB Martini" of Bologna. He is the author of the cult piece "Mueve la Colita" produced for the film "The big beauty" by Paolo Sorrentino (Best Foreign Language Film, 86th Academy Awards). Sound engineer in many live events for Carmen Consoli, Claudio Baglioni, Placido Domingo, Ennio Morricone and in two festival edition of "Pavarotti and Friends". He developed the audio post-production and music compositing for documentaries, short-movies, feauture and tv miniseries . Among them: original soundtrack for La via delle Fiabe by Giulio Colli; I swear by Maria Martinelli, Snow of June by Andrea Dalpian; The wireless pioneer by Enza Negroni - audio post-production for XXL Extralarge Lives by Tania Pedroni, Over the rainbow by Maria Martinelli, Signori Professori by Maura Delpero, The Diabolikal Super-Kriminal by SS-Sunda, The travel of Seth to Otranto by Michele Fasano, The Land before my eyes by Gaia Adducchio - audio post-production, Cosmic Energy di Giuseppe Schillaci - sound design and audio post-production, In me non c'è che futuro by Michele Fasano - editing and audio post-production, My name is Janez Jansa by Janez Jansa - original soundtrack, The Violin of Cervarolo by Nico Guidetti - audio post-production, Subbuteopia by Pier Nosari, 1 Map for 2 by Danilo Caracciolo and Roberto Montanari - original soundtrack and audio post-production, Janas by Giulio Giunti - audio post-production, A wolf story by Andrea Dalpian - original soundtrack with Cristiano Alberghini, Forbidden Men by Angelita Fiore - original soundtrack with Cristiano Alberghini.
POPCult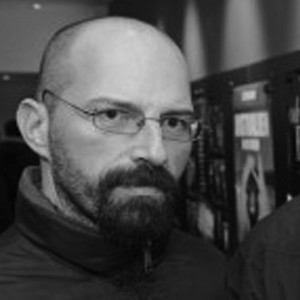 Nico Guidetti
Director
Born and raised in Reggio Emilia, where he still lives and works. After graduating in philosophy between 1999 and 2002 he has been working as film-critic for the magazine Cineforum, one of the most important cinema review in Italy. In those years he attended courses in film directing in Bologna and specialized in documentaries. Between 2000 and 2001 he collaborated with the Archive of Audiovisual Workers and Democratic Movement in Rome, first as assistant director, then as cameramen. He is one of the founders of the R60 Study Centre in Reggio Emilia, where he is head of the audiovisual and for which he made several documentaries on the theme of work and history in that territories. Still on the theme of memory and rewriting of local history through documentary films, he has been working together with Matthias Durchfeld Istoreco (the historical institute of Reggio Emilia) for many years. They together realized Vezzano Boys (2008), Spring Beauty (2011) and The Violin of Cervarolo (2012). Filmography: Sante Mussini (2003), La memoria della terra (2004), Penelope e la guerra (2006), Vezzano boys (2008), Note a margine – Appunti per un film sul 7 luglio (2010), Spring beauty (2011), The Violin of Cervarolo (2012), Saboteurs (2015).
POPCult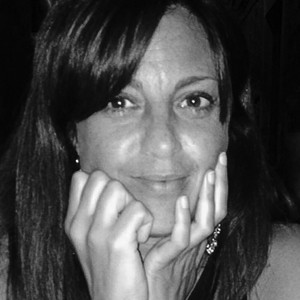 Maria Grazia Moncada
Filmmaker and Author
Filmmaker and Author, since 2011 she works with POPCult and since 2010 with the ONG Liveinslums for wich she realized different docs about about the condition of slums: In Nairobi's Slums, In San Paolo's Favelas and in Cairo's City Settlement of Death. Among her documentaries: Elica (2014 POPCult, Liveinslums), "Duse: A Show of Memories" produced by Fondazione del Monte and distributed by the newspaper Il Resto del Carlino ; "Face to Face" made in Israel and selected in different Italian and international festivals. The documentary won the 1st prize at the international Anti-Racism World Festival and it was selected by the "United Nations Environmental Program" among the documentaries for peace education in Mediterranean area. She also directed "The Shoe-Shine Boy" made in Vietnam, produced by 'Baule Dei Suoni' broadcasted by Raitrade. She has also worked as a TV scriptwriter and filmmaker for various TV format in Italy for Babel TV (Sky) about the condition of immigrants.
She works in Vigorelli Professional Centre (Milan) and teaches "Theory and technique of the international documentary" and "Making a video: from concept to production".
Among her photographic reports published on Witness Journal: Lampedusa A / R (March 2011).
POPCult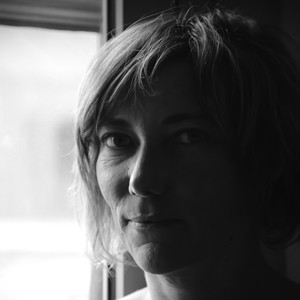 Roberta Ferrari
Documentary Filmmaker, Teacher, Cameraman
She is author and director of various documentaries selected in different national and international festivals. She worked as a filmmaker for a series of reportage for Italian and Spanish televisions and as a cameraman in many Italian reality shows. Among her documentaries: "Golpe In Green Prison", produced by POPCult broadcasted by PRESS TV (Iran); she directed and edited also "Bombs Way. The Ho Chi Min's Way " that won the 1st prize at the 2003 "Sguardi Altrove" Festival awards, the only one Italian festival dedicated to women directors. In 2004 she directed "After the siege. Sarajevo " with the fotoreporter Massimo Sciacca, selected in Corto Imola Festival; Sguardi Altrove, Milan; Tekfestival, Rome; Human Rights Nights, Bologna; Politically Uncorrect Film Festival, Ljubliana. In 2010-11 she worked as a filmmaker for a series of reportage for foreign communities in Italy for Babel TV (Sky). Alongside her documentary and audio-visual work, she also has an active presence in the world of writing (with publishing company) and practice teaching about documetary. Since 2006 she has workshops and seminars on documentary theme in C.F.P. Vigorelli in Milan. She is also cameraman for many reality show such as "L'isola dei famosi", "Music Farm" and many others.
POPCult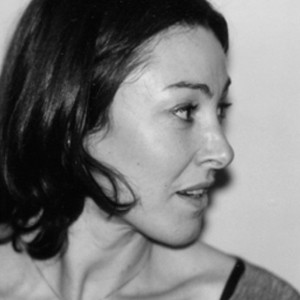 Tania Pedroni
Director and Scriptwriter
Director, born in Reggio Emilia, graduated in modern literatures and attended the cinema school by Ermanno Olmi.
Director for several documentaries by the Italian TV in particular Sat 2000 and Telepiù. Among them: A mezza altezza, selected for the 18th Torino Film Festival and for the Festival du Cinéma of Duarnenez and Ritratto di donna con bambina Particolare won at many national and international festivals, XXL-Extralarges lives broadcasted on RAITRE-DOC3 and distribuited in the world.
She realised video and installation about architectural and urban issues and she is a scriptwriter for cinema. She is co-scriptwriter and associate producer of "L'uomo che verrà" (G. Diritti) produced by AranciaFilm and Rai Cinema, won the Grand Jury Award and the Audience Award and "La Meglio Gioventù" at the Festival of Roma 2009, selected for the festivals of London and Madrid, selected as best screenplay and winner Best movie DAVID di DONATELLO 2010. With this film she had a nomination as best screenplay at DAVID di DONATELLO 2010.
She is scriptwriter, together with G. Diritti and Fredo Valla, for the film "Un giorno devi andare", selected in the official competion at the Sundance Film Festival 2013.
POPCult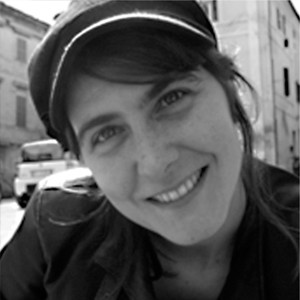 Caroline Cordola
Producer's assistant and Interpreter
Born in Parigi, lives in Bologna since several years. She started working in audiovisuals as translator and speaker. From 2009 has been working as producer's assistant for documentaries and short-movies. Among them: Paradise Found(2009), The wireless pioneer – Guglielmo Marconi 1874-1937 (2009), and the music-video Ho fatto un sogno about Vasco Rossi (2010).
POPCult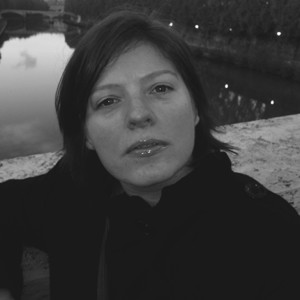 Donna Charsley
Production and English affairs
With over 20 years of TV production and technical experience, which began as a freelance BBC researcher, in the Children's Department on live shows and continued as an Assistant Director, Studio Graphics Operator and Producer at QVC THE SHOPPING CHANNEL.
At ORBIT COMMUNICATIONS in Rome she was a Senior Presentation Director, ensuring optimum live sports playout: (Olympics & UEFA Cup), Arabic Political programmes, and live American News coverage, CNBC/MSNBC. For NATIONAL GEOGRAPHIC at FOX INTERNATIONAL she was a Quality controller of HD European programmes and was responsible for transitions from the USA to the Netherlands.
As a freelance translator she has worked for The THALIA GROUP in Rome for National Geographic and for POPCULT's Doc TV Series "Our Big Wild Family" on SKY ITALY and the Doc Features: "The Saboteurs", "The Ducati Scrambler" and the short animated film: "Volume".
POPCult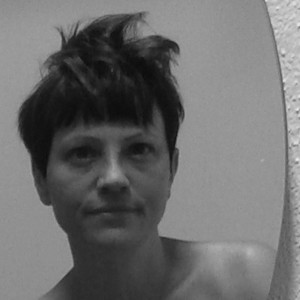 Ivana Pistorozzi
Character Animator and Digital illustrator
She has worked as a Character Animator and as a digital illustrator, for various productions in Italy and abroad (Cartoon One, MatitaAnimata, Pineapple Squared Entertainment LTD, Spider Eye & Disney UK), she currently lives in Bologna. She studied at The Academy of Fine Arts in Florence and is specialized in: Teaching Photographic Techniques at the Fabrizio Ferri University of the Image, and in Painting Disciplines at The University of Milan. In 2004 she studied 2D and 3D Animation at The Vancouver Film School (Canada), where she directed her first short: Hypnotized. In 2012 she completed an Advanced Studies course in 3D Animation by Animation Mentor (USA) and Digital illustration at Bobby Chiu's
Schoolism.
POPCult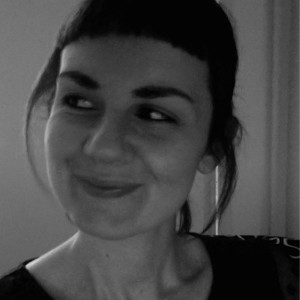 Laura Frontera
Editing and Production
She graduated with honours at DAMS (Bologna's University of Art, Discipline, Music and Cinema) she was born and is based in Bologna, even if has a more international affinity. After an intensive six-month internship during which she followed the entire post-production of the documentary "Blue Roads 3 – A journey into small town America under Obama's time" produced by Movie Movie, she began working as an assistant editor and on POPCult productions joyfully collaborating with the realization of several documentaries including: "They called him Vicky" by Enza Negroni, "A map for two" by Danilo Caracciolo and Roberto Montanari, "Subbuteopia" by Pier Nosari, and the TV series in 10 episodes "Our Big Wild Family" on Sky-One Italy. Thanks to a rich background of work in the communication, field, as a freelancer, she has worked as an editor and has never stopped exploring new territories. Currently, in fact, she is dedicated to a multimedia museum project and is collaborating with a non-profit association in Amsterdam for the creation of artistic events in the Dutch capital...To be continued!
POPCult
Daniele Bonazza
Editor compositing After Effects
Graduated at Dams - University of Bologna, he has been working since many years as editor for commercials, shows and documentaries, among themi XXL – Extralarge Lives (RaiTre 2009), Paradise Found (2009). From 2009 he has edited numerous video reporting news for the tv program Report broadcasted by RaiTre. He also works ini video-compositing with After Effects, realizing graphics and titles for The wireless pioneer – Guglielmo Marconi 1874-1937 (2009) and the music-video about Vasco Rossi Ho fatto un sogno (2010).
POPCult