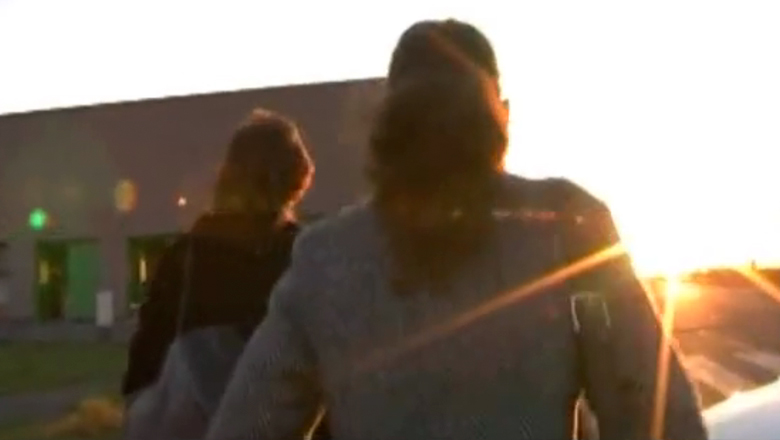 The film
OVER THE RAINBOW
by Maria Martinelli and Simona Cocozza
2009 – DVCAM – 4/3 Letterbox 1×80′ – 1×52′
Festivals and Awards: Oltre la differenza, Roma 2009 – Doc in Tour 2010 – Napoli Film Festival 2010
Broadcasted: RAITRE DOC3 (Italia), Current TV (Italia)
Credits
Italy, 2009, DVCAM, 1×80' – 1×52′
with
Daniela Bellisario Marica Pierdicchi
D.O.P.
Alessandra Brancati
Editing
Roberto Passuti
Tommaso Ronda
Simona Cocozza
Sound
Alessandro Bianco
Francesco Principini
Colorist
Andrea Dalpian
Audio post-production
Riccardo Nanni
Produced by
Kamera Film and Giusi Santoro
Distribution
POPCult
edition
Dreamed Giallomare Film
Daniela and Marica live together since three years and they are in love. Daniela and Marica chose to be clear and true about their sexuality without hiding anything. Daniela and Marica want a baby.
Over the Rainbow narrates the conflicts, disappointments and hopes of an Italian lesbian couple that doesn't hide and claims the desire of maternity, in a forced trip abroad for reaching their dream.
This documentary tells the story of Daniela and Marica during the seven months before their trip to Copenhagen for the artifical insemination at the "Nina Stork" clinic. It narrates how their parents, collegues and friends react to their decision to have a baby.