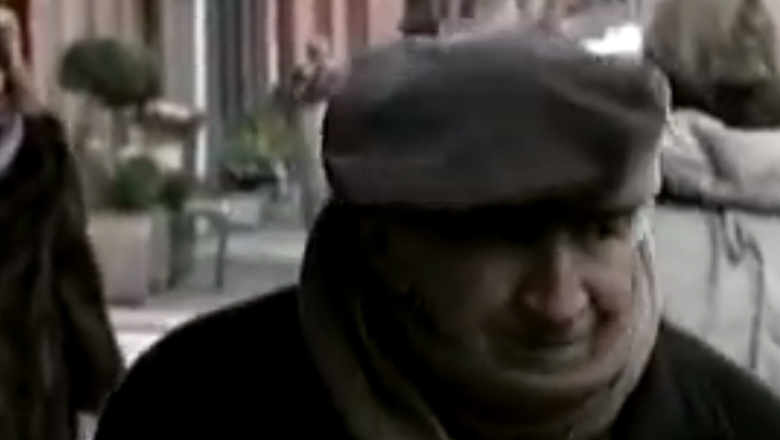 The film
SERGOV
by Danilo Caracciolo and Roberto Montanari
2008 – DVCAM – 16/9 – dur. 27′
Festival and Awards:
Collecchio Video Film Festival 2008 – Menzione speciale della giuria
Napoli film festival 2008 – finalista
Euganea Movie Movement, Monselice 2008 – finalista
Levante Film Festival, Bari 2008 – finalista
Credits
Italy, 2008 – DVCAM – 16/9 – dur. 27′
with
Sergio Govoni, intarsiatore
director
Danilo Caracciolo
Screenplay
Danilo Caracciolo – Roberto Montanari
D.O.P.
Danilo Caracciolo
Sound
Massimiliano Aquilano, Roberto Secchi
Editing
Danilo Caracciolo, Roberto Montanari
Musics Roberto Secchi
Production
Carmont picture, Video Magazine
Distribution
POPCult
Sergio Govoni (Sergov), for self-definition craftsman and not artist, talks about himself. With irony and poetry his memories emerge, from family to prison in Germany, which will give him artistically importance, until the isolation from a world in which no longer recognizes himself.
Carver raised in a family of cabinet makers, he says "my palette is wood!" It was, in fact, a unique example of "painting inlaid". After 60 years of persistent attempts by the various mayors of Bologna city, he manages to fulfill his greatest dream: to give the more than 150 works, that he never wanted to sell, to the children of Bologna.